Famous orca photographed off Chanonry Point
07/01/2019
An orca has caused a stir appearing off a well-known dolphin spotting location on the Moray Firth.
The bull known to conservationists as John Coe can be identified by a notch on his dorsal fin and a missing chunk on his fluke, or tail fin.
He was photographed off Chanonry Point, near Fortrose on the Black Isle, by Whale and Dolphin Conservation field officer Charlie Phillips on Monday.
Mr Phillips said he had never seen an orca from the point before.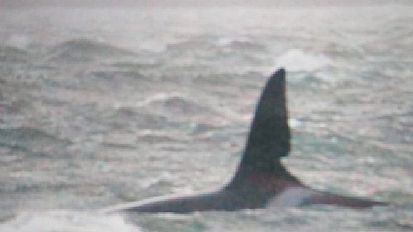 John Coe is more often seen off the Isle of Mull in the Inner Hebrides.
Last year, the orca was spotted from near Dingle in south west Ireland and then later off Anglesey in Wales.
Orcas have been seen in other parts of the Moray Firth including from the Caithness coast and from Findhorn in Moray.
See https://www.bbc.co.uk/news/uk-scotland-highlands-islands-46781824