Culbokie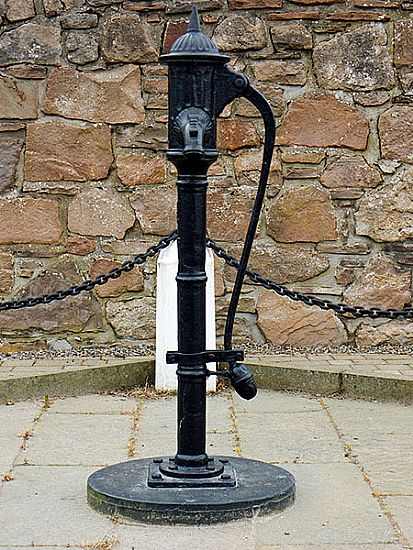 Here, there are no large villages, but scattered small collections of houses and other buildings. This area is divided more into parishes, each with its own small church, often at quite some distance from any habitation.
The most westerly of these is the parish of Urquhart. It is a peaceful area of farmland and woodland,with the Conon River, which is good for fishing, in the north-west. As from anywhere on the north coast of the Black Isle, the views across the Cromarty Firth to the opposite coast and the mountains beyond are spectacular, especially Ben Wyvis, the local Munro.
The two main settlements in this parish are Ferintosh and Culbokie.
Ferintosh is a very scattered community, with no identifiable village nowadays but it was historically much larger. At one time, so much whisky was distilled here at Mulchaich, where the ruins of the distillery are still visible, that whisky became known as "The Ferintosh" throughout most of Scotland, and was the subject of a poem by Robert Burns. Nowadays, Muir of Ord to the west has the sole distillery on the Black Isle at Glen Ord.
Culbokie is to the east, on the B1969. It is a much more defined community with a main steet and a pub. It has grown significantly in the last few years, with new houses being built to take advantage of the beautiful views across the firth. To the east of the village is Findon burn, which has a wooded gorge reputed to have been the home of a fairy who lured local men to the glen and kept them there.
The next parish is that of Resolis, comprising the hamlets of Balblair and Newhall.
Balblair is a small, compact village beside the coast. It was at one time a ferry point to Invergordon across the Cromarty Firth, but has not been so for over 40 years.
Just to the east of Balblair is the beautiful Kirkmichael Church, tiny but historic, with a collection of carved stones of national importance. It's currently under restoration through Kirkmichael Trust as part of an exciting Heritage Lottery project. There are regular events here, and it's well worth a visit.
The church looks across Udale Bay to Jemimaville, 3 miles away. The RSPB reserve at Udale Bay has extensive mud flats and sand banks at low tide, and is famous for the variety of birds which can be seen there. Look out for the large community of swans, which nest beside the burn there every year, and the osprey fishing the rich waters.
For a detailed look at the history of the area, see the Archaeology for Communities on the Highland (ARCH) report on the archaeological work done at Kinbeachie Farm:
http://www.archhighland.org.uk/userfiles/file/Sites/Kinbeachie%20Farm%20-%20J%20Wordsworth%202003.pdf