add to itinerary
Cromarty East Church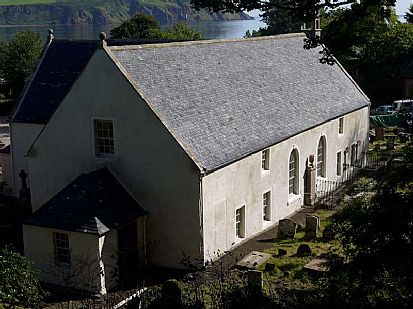 Outwardly C18th, the East Church stands on the site of an earlier mediaeval building. A large number of early burials were discovered under its floor.
Don't miss the beautiful painted panels or the C15th grave slab, decorated with a book, weaponry and a sunburst variation on a wheel cross. This is very similar to the fine stones on display at Kirkmichael. This one appears to have been re-used as a step or kerb within the pre-Reformation church.
Church Street is packed with buildings of historic interest and is well worth detailed exploration.
The East Church is open free (donations welcome). For details of hours please see website.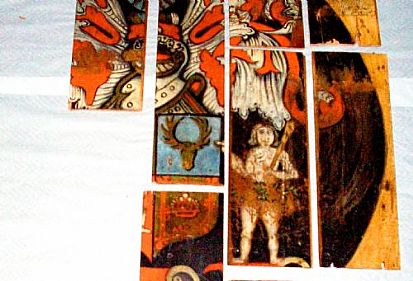 Postcode for Satnav: IV11 8XA
Website: eastchurchcromarty.co.uk
Facebook: facebook.com/EastChurchCromarty
Hidden Black Isle offers you the chance to tailor-make your own trail around the Black Isle based on your direction of travel and the time you have available. Please note this trail is curated by Verity Walker as part of the Kirkmichael Trust's 2016/7 partnership project with the Black Isle Tourism Team. All information provided is accurate as far as we know. Additions and corrections welcome. You can contact Verity here.