Eat & Drink
One of the many theories about the name "Black Isle" is that because it's surrounded by sea on three sides, it stays "black" in the winter, that is to say frost and snow don't lie here. Another theory is that traditionally it's beef cattle which are raised here, not dairy, that is to say "black " cattle. Both these possible explanations give an idea of just how important agriculture is to the peninsula.
With numerous farms and crofts, farm shops, a rich fishing heritage, bakeries, whisky and beer production, the ruins of a distillery dear to Robert Burns ("Thee, Ferintosh!"), and much much more, food and drink are a huge part of life here.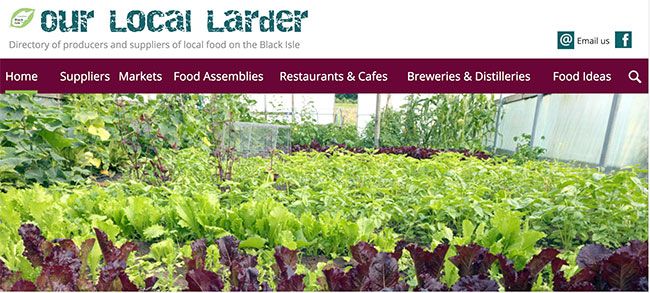 Transition Black Isle has provided an on-line directory of food producers and suppliers of local food on the Black Isle. Transition Black Isle is a voluntary community organisation which has the aim of making the Black Isle a better and more sustainable place to live. In researching the guide, a wealth of local food producers, retailers and restaurants selling local food became apparent. The vast majority are based on the Black Isle, but a few key businesses are included from further afield. The directory is available at www.blackislelarder.org.
You can find some of these producers at TBI's regular Community Markets.