add to itinerary
Cromarty to Nigg Ferry Crossing
This ancient Highland pilgrimage route often saw King James IV (a king with a somewhat guilty conscience) make his way to the shrine of Saint Duthac at Tain.
Some believe the two Sutors, headlands which protect the sheltered haven of the Cromarty Firth, were once giant shoemakers who threw their tools at one another. There is a similar word meaning a headland in the Viking language, Old Norse.
You may see dolphins, seals or seabirds as you cross, and you will almost certainly see an oil rig or two. These are not drilling, they are in the firth for maintenance only.
Always check that the ferry is running on Facebook before setting out (it generally operates from June to the end of September, weather permitting).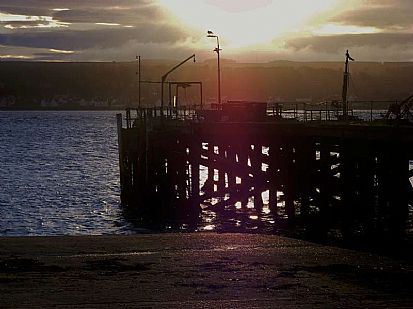 Postcode for Satnav: CROMARTY, IV11 8YN, OR NIGG, IV19 1QU
Website: undiscoveredscotland.co.uk/cromarty/ferry
Facebook: facebook.com/CamusnagaulFerry
Hidden Black Isle offers you the chance to tailor-make your own trail around the Black Isle based on your direction of travel and the time you have available. Please note this trail is curated by Verity Walker as part of the Kirkmichael Trust's 2016/7 partnership project with the Black Isle Tourism Team. All information provided is accurate as far as we know. Additions and corrections welcome. You can contact Verity here.