add to itinerary
Fortrose Cathedral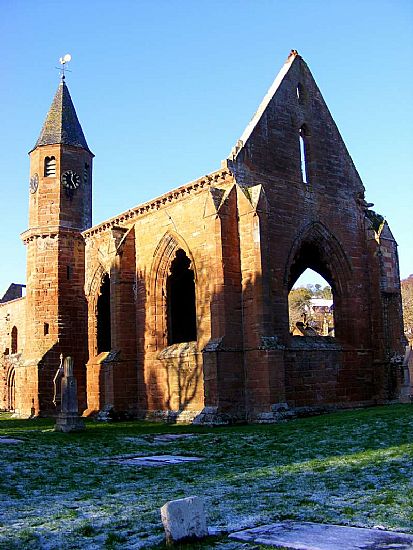 Local people are still nicknamed 'Chenry (Chanonry) Divots'.
Within the Cathedral itself, look for the tomb of the doughty Euphemia, Countess of Ross, whose ill-starred second marriage to the infamous 'Wolf of Badenoch' was unusually annulled by the Pope. Look for the fine C17th 'pedestal' monument on the west end of the cathedral in memory of Baillie Forbes, erected by his widow Helen Stuart.
The early Cathedral is reputed to have had secret passages connecting it with some of its manse buildings, the entrance to one of which still exists today. A short walking-tour of mediaeval Fortrose will shortly be available as a download from http://www.kirkmichael.info. This route can be strolled in about 30 minutes.
In Saint Andrews Church to the south of the cathedral (open free daily during daylight hours, donations welcome)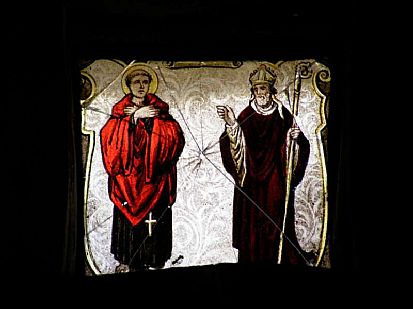 you will find a tiny fragment of stained glass set into the central rose window which is said to have come from the Cathedral.
Now in the care of Historic Environment Scotland, Fortrose Cathedral is open free during daylight hours all year round.
Postcode for Satnav: IV10 8SU
Website: historicenvironment.scot/visit-a-place/places/fortrose-cathedral
Facebook: facebook.com/HistoricEnvScotland
Hidden Black Isle offers you the chance to tailor-make your own trail around the Black Isle based on your direction of travel and the time you have available. Please note this trail is curated by Verity Walker as part of the Kirkmichael Trust's 2016/7 partnership project with the Black Isle Tourism Team. All information provided is accurate as far as we know. Additions and corrections welcome. You can contact Verity here.