add to itinerary
Hugh Miller's Birthplace Cottage and Museum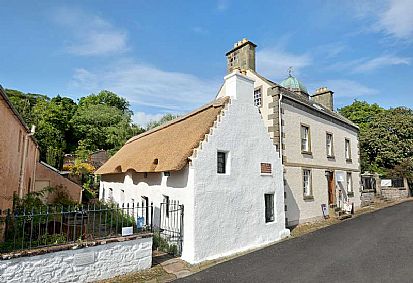 Hugh Miller's Birthplace Cottage, one of many fascinating attractions in Church Street, is one of very few thatched cottages remaining in the Black Isle. It has been beautifully furnished by the National Trust for Scotland to reflect Miller's life there. It has a charming garden with plants for sale. Beside this, the larger museum offers fascinating insights into the life and work of an often-forgotten hero of the C19th.
Apprenticed to a stonemason after leaving school early after a violent disagreement with a schoolmaster less intelligent than he was, the young Hugh soon became interested in the fossils within the stones he worked. The fossil beds at Eathie to the south of Cromarty are well worth exploring at low tide.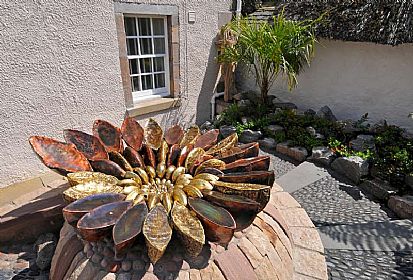 The Cottage and Museum are open free of charge to National Trust for Scotland members. For admission charges and opening hours please see the website.
Postcode for Satnav: IV11 8XA
Website: nts.org.uk/Property/Hugh-Millers-Birthplace-Cottage-and-Museum
Hidden Black Isle offers you the chance to tailor-make your own trail around the Black Isle based on your direction of travel and the time you have available. Please note this trail is curated by Verity Walker as part of the Kirkmichael Trust's 2016/7 partnership project with the Black Isle Tourism Team. All information provided is accurate as far as we know. Additions and corrections welcome. You can contact Verity here.