add to itinerary
Rosemarkie Beach, Cafe and Exhibition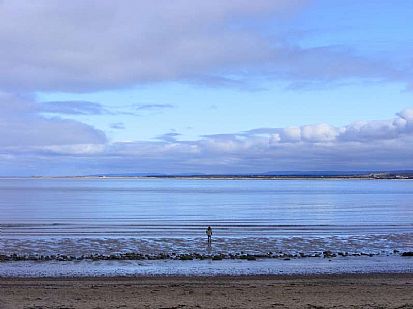 This sandy, sheltered beach provides rock pools and coastal walking in abundance. On the edge of a tectonic fault, the geomorphology is especially interesting, with very hard and ancient red Moine Gneiss rocks (great fun to climb on).
The little community enterprise beach café is open daytime only all year round (weekends only early Nov to end March, otherwise 7 days) and trains local youngsters, often in their first job. Enjoy the free exhibition on local natural and cultural history.
There are over twenty caves located between Rosemarkie and Eathie. The most accessible is Cairds Cave, about a two-mile walk from the beach café, where in the early C20th, an elderly Traveller couple lived in a hand-made bender in the summer months, storing their possessions in the cave.
The RSPB's Fairy Glen reserve located just inland from the cafe offers sheltered walks, wildlife and waterfalls. Please keep dogs under close control during the nesting season.
There are free toilets at the cafe for the use of beachgoers and Chanonry Point visitors.
For other details please see website and Facebook.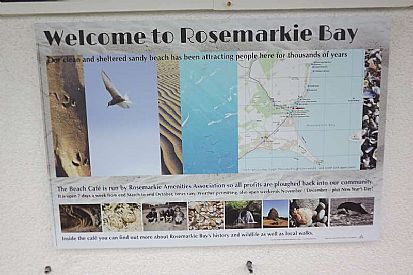 Postcode for Satnav: IV10 8UW
Website: rosemarkiebeachcafe.info
Facebook: facebook.com/rosemarkie-beach-cafe
Hidden Black Isle offers you the chance to tailor-make your own trail around the Black Isle based on your direction of travel and the time you have available. Please note this trail is curated by Verity Walker as part of the Kirkmichael Trust's 2016/7 partnership project with the Black Isle Tourism Team. All information provided is accurate as far as we know. Additions and corrections welcome. You can contact Verity here.