add to itinerary
The Clootie Well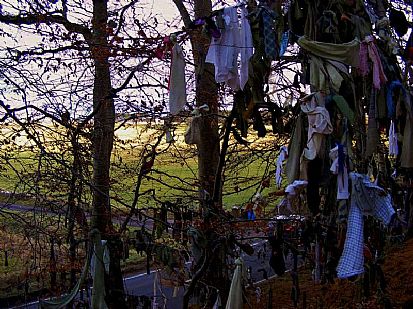 The Cloutie Well is evidence of superstition still happily co-existing alongside religious belief in the Black Isle. In the past, it is said that the local Traveller community gathered the rags from the trees to make paper – but no-one now bothers. Sadly nowadays artificial-fibre rags ('clouts' or 'cloots' in local dialect) which never rot away scatter the woodland. They say 'ne'er cast a cloot till May is oot' hereabouts, meaning you can still get cold weather until the end of May.
It is highly unlucky to drop coins into any healing well as it will taint the water, but if you choose to cure your sore toe by hanging up a (100% cotton) sock, that's up to you...
The site is free and open all the time.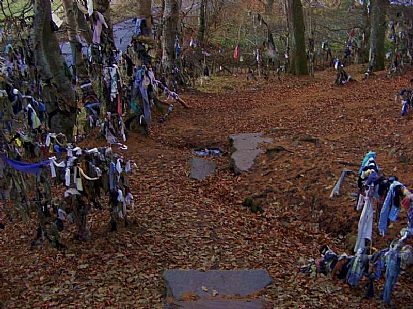 Postcode for Satnav: IV8 8PE
Website: scotland.forestry.gov.uk/visit/munlochy-clootie-well
Hidden Black Isle offers you the chance to tailor-make your own trail around the Black Isle based on your direction of travel and the time you have available. Please note this trail is curated by Verity Walker as part of the Kirkmichael Trust's 2016/7 partnership project with the Black Isle Tourism Team. All information provided is accurate as far as we know. Additions and corrections welcome. You can contact Verity here.