Opportunity Black Isle (Black Isle Place Plan)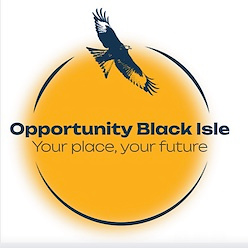 The Black Isle Local Place Plan is your opportunity to help create a Black Isle that we are proud to call home. A Black Isle fit for future generations.
Funded by The Highland Council, through the Place Based Investment fund, the aim of the plan is to provide a Black Isle wide vision for the future. It will build on existing consultations and surveys and over the next few weeks we will be consulting with communities across the Black Isle to find out what your priorities for the Black Isle might be. There will be eight drop-in events held in Community Council areas across the Black Isle, where we'll be seeking your views.
What do you want the Black Isle and your communities to be like in the future? What are the changes you would like to see? What kind of voice do we want to have, sitting in the middle of the Greenport bubble?
Your answers will give you and your Community Councils real influence over the future of your community, because they will be the basis of the Black Isle Local Place Plan - a new feature of Scottish planning legislation that influences Council planning policy and public services. To achieve that, the first stage is for you to tell us what really matters to your communities. Please drop in at one of the March events for a chat and a cuppa.
Over the next few months, we'll organise more events with residents, businesses, Community Councils, Highland Council councillors and staff, and other groups and organisations to work out how to tackle what matters to you in the future. As the work is being funded by the Council, we hope it will have a real impact.
Our logo Opportunity Black Isle is in response to the awarding of Greenport status to Opportunity Cromarty Firth. We are not in any way affiliated to the Greenport. We want to highlight the fact that we're responsible for creating our own opportunities. The Local Place Plan gives us, the local community, a great opportunity to determine what life on the Black Isle will look like in the coming years. We look forward to working together.
Community Engagement Events
Cromarty - Monday 13th March, 3.30 - 7.30pm, West Church Hall
Resolis - Wednesday 15th March, 3.30 - 7.00pm, Resolis Hall
Ferintosh - Thursday 16th March, 3.00 - 8.00pm, Findon Hall, Culbokie
Knockbain - Wednesday 22nd March, 4.30 - 6.30pm, Munlochy Hall
Knockbain - North Kessock - TBC (keep an eye out for flyers and posters)
Avoch and Killen - Tuesday 28th March, 3.00 - 7.00pm, Church of Scotland Church Hall
Killearnan - Wednesday 29th March, 3.30 - 7.30pm, Killearnan Church Hall
Fortrose & Rosemarkie - Thursday 30th March, 3.30 - 6.30pm, Gordon Memorial Hall, Rosemarkie
If you can't make the event in your local area, you will be warmly welcomed at any of the events across the Black Isle. For digital access to the consultation please click here
If you'd like to receive our ebulletin, please sign up here: 
https://forms.gle/4h3TsfPdw3HLCVQJ8/
For further information please contact either myself Becky Richmond or Nick Wright